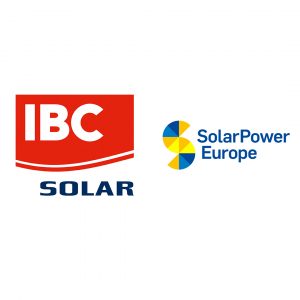 IBC SOLAR joined the SolarPower Europe association in the beginning of January this year. The European-wide association is managed by its members and represents almost 40 countries. In this way, SolarPower Europe networks a large number of companies, organizations and industry in the renewable energy sector. The goal: more energy should be generated from solar than any other energy source by 2030.
IBC SOLAR has been driving decentralized power generation for many years. For a successful energy transition and for achieving the climate goals, it is important that renewables and especially photovoltaics are further expanded. To achieve this, however, the framework conditions in solar energy must improve. As a member of SolarPower Europe, IBC SOLAR, along with the association's more than 200 members, aims to support the realisation of a sustainable and intelligent renewable energy system. In this context, solar energy should not only be positioned as the leading technology for renewables. Also the climate targets set by the EU should be reached before 2050.
In addition to membership in the SolarPower Europe association, IBC SOLAR is also a member of the Global Solar Council, the BDEW (Federal Association of Energy and Water Management) and BSW-Solar (Federal Association of Solar Industry). By joining SolarPower Europe, the company is strengthening its commitment to making solar a leading energy technology.