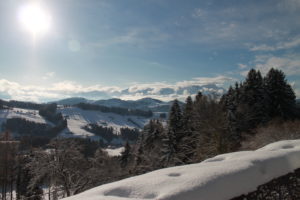 What expertise do we offer our international Premium Partners? And how can we address the individual characteristics of the different markets? Our experts will answer these questions with a new series of conferences named IBC SOLAR Regional Partner Summits. The first of these was held in the Alpine republic of Switzerland.
Since many years, Switzerland has been one of the main European markets for IBC SOLAR. Hence, it seemed logical to organize the first Regional Partner Summit in our southern neighbourhood. Our long-term as well as our new Swiss Premium Partners (who had a short trip to the Kanton of Appenzell this time) were, of course, also participating.
As was the case at the Premium Partner Meetings of the last few years, the focus of the event was the sharing of knowledge. Besides the high altitudes, solar installation in Switzerland require special attention due to the additional snow load. This is sometimes a tricky issue, especially for PV energy systems on flat roofs. That's why our statics expert and blog author Michael Fleischmann made his way to the event, equipped with a lecture on surface pressure and fall protection.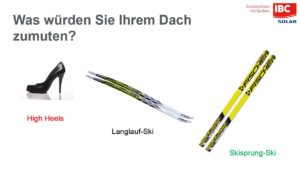 Unlike Germany, Switzerland has many flat roofs on single-family homes. If they are to be equipped with a solar energy system, the installer must pay very close attention to the load distribution beforehand. Especially with insulated roofs it is advisable, to check the condition of the insulation and the underlying waterproofing before commencing with system planning. With the IBC AeroFix product family and the PV Manager planning tool, IBC SOLAR offers appropriate solutions that distribute the loads sparingly and evenly. Michael Fleischmann ended his talk with a bold question: What would you rather expose your roof to? High heels or skis?
Business first, then pleasure! The fun part involved going to the Ziträdli cabin where the attendees prepared baked apple dumplings, enjoyed freshly roasted coffee and tried all sorts of Swiss culinary delight.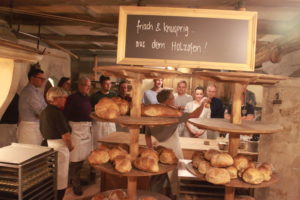 There's no question that the series of events will be continued following this successful start. The next station is the Regional Partner Summit Scandinavia in Stockholm in February, which partners from Norway, Sweden and Finland will attend. The journey then continues to Spain and the MENA region in the course of the year. We are already looking forward to welcoming our Premium Partners!