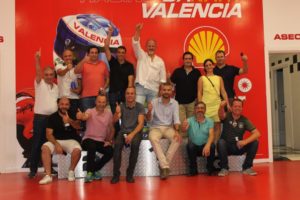 The Spanish solar sector is said to be on rebirth as Spain's solar demand grew by 145% in 2017. Most of the newly installed capacity of 135 MW was built in self-consumption and off-grid projects. The Iberian Peninsula is also an important market for us again. Therefore our 4th Regional Partner Summit was held in Valencia.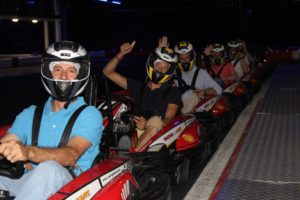 The gathering of our Spanish and Portuguese Premium Partners, held on September 6th and 7th, was fast-paced: 20 invited guests from Spain, the Canary Islands and from Portugal tested their racing skills on the kart racing track in the Spanish metropolis. On the winding track so many fights were fought for the placements, so that the visibly exhausted drivers had to cool down on the Kartbar.
As well as the fun factor, the business aspect during the event was not forgotten. At the beginning of the event, after a get-together at the hotel, there were presentations and discussions on storage systems, partner credit facilities and financing.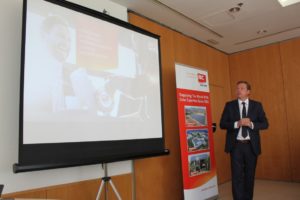 The discussions showed that the Spanish solar market is currently driven primarily by the issue of self-consumption, both in the residential and in the commercial sector. This is in line with the fact that storage technologies are also becoming increasingly important. However, the Spanish storage market is still in its beginnings. Here, our Premium Partners can benefit particularly strongly from our experience. In Germany, storage solutions in combination with solar systems have been established since 2012 and the market is already well advanced. Nowadays, every 2nd PV system is already being installed together with a storage unit.