Unlike classic PV systems, in a microinverter system each solar module gets its own inverter. And it is installed directly on the roof under the module. On the one hand, this creates space in the house connection room, and on the other hand, shading on the roof is compensated for in the best possible way. A great technology for the homeowner. Our new partner Enphase is one of the leading suppliers of this microinverter technology. The company is one of the few to produce fully integrated solar energy and storage solutions and has already shipped more than 34 million microinverters. Reason enough for us to take a look at the success story of the American manufacturer.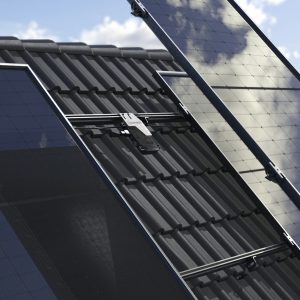 The solar energy technology company has been on the market since 2006 and started with the best prerequisites to develop the microinverter series. But that's not all: with the goal of marketing a complete system paired with innovative technology, Enphase not only developed the associated Encharge storage unit, but also the corresponding software. With the Home Energy solution, this American manufacturer now also wants to score with German/European installers and offers an all-round system with many advantages. "Enphase's technology allows new paths as well as very exciting business models," says Jarno Wagner, General Manager DACH at Enphase Germany. "It is the next evolutionary step in the segment of private PV systems after multistring inverters and optimisers."
And the pure optimism for the conquest of the German/European solar market is no coincidence. Because the figures speak for themselves. With approximately 1,500,000 installed residential and commercial systems in over 130 countries, Enphase already shines. Around 1,595 employees are currently involved in the company's success story. We look forward to hearing more about the company in the future.
Hard facts:
– Founded in 2006
– 1,595 employees as of March 31, 2021
– Headquarters in Fremont, California
– Approx. 1.5 million systems in more than 130 countries
– More than 137 MWh of storage shipped as March 31, 2021
– 2020 – USD 774.4 million revenue
And this is how the system works:
Author: Alexandra Oberst (Marketing Manager)