Quality is the key when it comes to the installation of a photovoltaic systems. Especially in the area of modules, it is essential as, after all, the PV system on the roof should have the longest possible lifespan. In addition to quality, another aspect plays an important role when it comes to solar modules: efficiency. One of our partners who places the highest value on fulfilling both areas is Jinko Solar.
Jinko Solar has been at our side as a partner since 2010. To date, the company, which was founded in 2006, has delivered solar modules with an output of 70 gigawatts in more than 100 countries. In this regard JinkoSolar's philosophy is: "Quality is the most important competitive advantage". For this reason, the module manufacturer has implemented a comprehensive quality management system in all areas of research, development, production and customer service to make the reliability of its products a key advantage. A strategy that works, because thanks to the innovative technology and high-quality components, Jinko modules offer excellent energy yields and competitive warranty conditions throughout the entire system lifetime.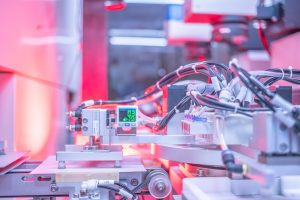 But apart from purchasing high-quality components, what else needs to be considered in order to extend the lifespan of the modules and the overall PV system? Roberto Murgioni, technical service manager at Jinko Solar, gives us the answer.
What are the most important indicators that guarantee a long lifetime of the module?
One of the most important indicators is the BOM, the list of components used for the module as well as the know-how of the manufacturing process.
What does Jinko do in order to ensure high quality of products?
We very carefully test our raw materials before we use them in our production. All processes are certified and we have an intelligent Total Quality Management system that is "self-learning". All data are collected, stored and are available even after the product has left factory. We check at every production station the EL images for microcracks, the goal is a zero microcrack production for example.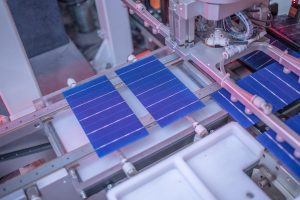 In general, we have a vertically integrated supply chain, that means that we have access to all data of the whole production process and have the whole quality processing in our hand and under control
What needs to be considered or should be avoided during installation?
It is very important to handle the panels very carefully: from unpacking, storing on to installation to the maintenance process. Information about every step can be found on our website, in our O&M manual and in our best practice manual.
This helps to avoid simple mistakes like stepping on the panels or failures such as interconnecting plugs while building strings.
What can a company / house owner do to ensure a long lifespan of the module after installation?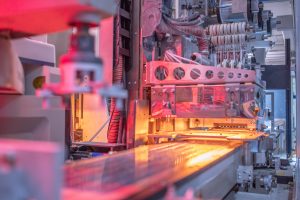 The PV system should be planned and installed carefully. The components (strings/inverters/mounting systems etc) should match nicely. It is also important to avoid shadow situations. After the PV system was installed a frequent and well planned maintenance with checking all electrical parameters is essential as well as protocolling the data and checking all collected data for plausibility.
With regards to the different technologies (half cut / mono / poly / mulit busbar / Light Harvesting Strings (LHS): How do I know which type of module is the best for my purposes?
This depends on the specific circumstances and requirements as each PV systems needs to be planned individually. With regards to the modules its necessary to know on which sites the modules are planned to be installed and what substructure is chosen to be used. Further aspects are the condition of the ground as well as the environmental conditions (humidity, wind load, snow load, salt water etc.). Based on all this factors, the right solar technology is to be found.
What is the current trend with regards to modules?
Generally half cut cells are standard. The trend is going to bigger cell formats (from M6 to M10 or even M12) as well as to higher sophisticated cell technologies like HOT cells from Jinko or other technologies with higher efficient cells.
An interview with Roberto Murgioni, Head of Technical Service and Product Management EU, Jinko Solar