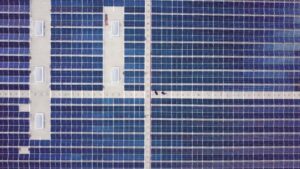 The strongest trend in photovoltaic solutions in recent months is "flexibility". The announced investments in the creation of energy storage are called a flexible alternative for grid operators; the ultra-flexible form is synonymous with perovskites. And now also the new IBC AeroFix G3 flat roof mounting system, which the brand calls "maximum flexibility". Let us clarify then – what is the flexibility of in this particular case? – An interview with our colleagues in Poland about IBC AeroFix G3
Mariusz Wilk, Country Manager IBC SOLAR Polska: If I were to bring all the benefits of our solution to one denominator, it would be a maximum adjustment to various requirements and installation needs. The new mounting system easily adapts to the different sizes of PV modules. The PV panels on the AeroFix G3 can be installed both horizontally and vertically, at an angle of 8, 10 or 15 degrees, in the east-west and south direction. The flexibility of this system is also expressed in the possibility of combining wide and narrow base rails in one product, which significantly facilitates the work and reduces the cost of the entire system.
How so?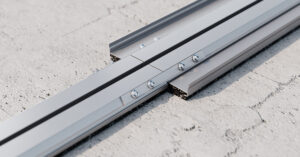 Maciej Drobczyk, Country Manager IBC SOLAR Polska: Thanks to this solution, an economical narrow base rail can be used in the case of stable roof surfaces or parts of installations with lowered ballast. This translates into minimization of expenses and material outlays. Among the extensive list of amenities for installers, it is also worth mentioning the factory-built protective mats, cable ducts that can accommodate up to 28 x 6 mm² cables, and an integrated tilt connection. The latter allows you to install modules without additional mechanical stress, which significantly reduces the risk of cell damage and loss of efficiency.
What surfaces can your mounting system be installed on?
Mariusz Wilk: IBC AeroFix G3 is designed for flat roofs. The modular principle used in this system provides optimal solutions for almost all types of roofing, i.e. bituminous, gravel, green, concrete or foil-covered. An invaluable advantage is also the possibility of installation without the need to pierce the roof, even in the case of large modules. On our assembly system, panels with a length of 1,500 to 2,100 mm and a width of 980 to 1,150 mm can be installed.
In fact, the trend of increasing the surface area of photovoltaic modules is increasingly visible in the PV market, which raises the question of the stability of installations of this size.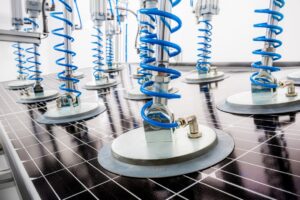 Maciej Drobczyk: The security of PV systems is an issue that our company has been raising since its start. All products from our portfolio are thoroughly tested in the PV testing laboratory before they are approved for use. And we are talking not only about testing the components separately, but also in conjunction with the mounting structures, i.e. as they will be installed on the roof. IBC AeroFix G3 is no exception. It has passed rigorous quality tests at PV SUNLAB, meets the latest criteria of the Wind Technology Society (WTG) and is aerodynamically optimized for extreme stability even in storms.
Mariusz Wilk: There is a reason why we offer a 15-year combined warranty for IBC modules and mounting structures, including AeroFix G3. Our components are made of high-quality materials such as aluminum or stainless steel. We make sure that all products in our offer ensure a precise fit to each roof. Our experts offer their knowledge, experience and support at every stage of the project. All this allows us to guarantee the safety and efficiency of our systems for many years.
Thank you for the interview.
This interview was originally published on Wysokie Napięcie portal.