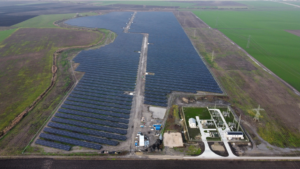 Renewable energies account for an increasing share of Hungary's energy supply since 2020, and photovoltaics is gaining importance in the country. With the grid connection of the two solar parks in Gerjen and Söjtör with nominal power outputs of 51 and 45 megawatt peak (MWp), another milestone for the energy transition in Hungary has been achieved.
The construction of the solar parks in the Hungarian municipalities began in March 2022 with the contract signing between IBC SOLAR Energy and MET Group. In the two most recent joint projects with MET Group, we were not only responsible for engineering and the procurement of components, but also for the construction (EPC: Engineering, Procurement and Construction) of the solar parks. After completion of the construction work, both solar parks have been commissioned in several phases since January 2023.
Green electricity for Hungarian municipalities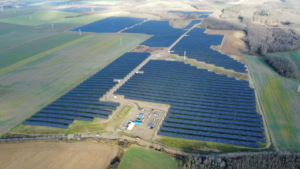 The Gerjen (51 MWp) and Söjtör (45 MWp) solar parks are connected to the Hungarian power grid via newly built substations. They cover an area totalling 170 hectares in the two Hungarian municipalities. With 180,000 solar modules, the two systems will meet the consumption needs of around 35,000 3-person households per year with green electricity in future. "Photovoltaics is one of the key technologies of the energy transition and has the potential to become the leading energy source of the 21st century," said Eric Herrmann, EPC Program Manager at IBC SOLAR Energy.
Good cooperation
"MET's expansion strategy for renewable energy aims to achieve a portfolio of 2 GW of installed capacity by 2026 and thereby play an active role in the energy transition in Europe. Cooperation with experienced and broadly based project partners such as IBC SOLAR is particularly valuable to us in this context," says Balázs Lehőcz, Executive Chairman, Green Assets Division at MET Group.
The photovoltaic power plants in Gerjen and Söjtör are not our first joint projects with the investor MET. Back in 2020, a successful partnership in the community of Kabai resulted in Hungary's largest solar park at the time with a nominal power output of around 43 MWp. There is, of course, also an article on this, which can be found here.
We are already very excited about what projects will be created next in collaboration with the MET Group and will continue to report about them on the blog.