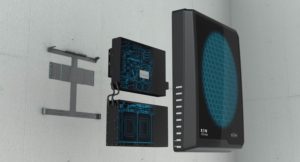 IBC SOLAR is now working with EATON, a global leading energy management company. Both companies are driving efficient and environmentally friendly energy management forward with this partnership. IBC SOLAR will be the German distributor for EATON's new energy storage solution xStorage Home.
"We at EATON have already acquired 100 years' experience in the energy management sector," explains Martin Kram, Director Sales & Managing Director. "Our broad portfolio of electrical installation solutions is very successful on the market. The partnership with IBC SOLAR allows us to combine our experience from the energy management sector with the experience of the leading provider in the photovoltaic and energy storage systems sector."
Sebastian Geier, Director Product Management & Development at IBC SOLAR, adds: "The quality requirements of the traditional companies EATON and IBC SOLAR are a perfect fit for each other. In our opinion, EATON's entry into the home storage systems market marks the next step in the evolution of PV storage systems."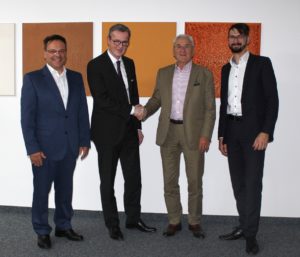 xStorage Home is a complete system, housed in a single unit, that integrates everything needed to manage and store energy in your home.
Lower your electricity bills
When connected to your residential power supply and/or renewable energy sources such as solar panels, the unit can help you save money on electricity bills. It does this by charging up when renewable energy is available or energy is cheaper (i.e. during the night) and releasing that stored energy when demand and costs are high.
Lower your CO2 footprint
By storing, consuming or even selling renewable energy back to the grid, you can contribute to the decarbonisation of the energy supply.
Make a positive contribution to the environment: use second-life Nissan Leaf batteries
xStorage Home provides a sustainable second life for Nissan's electric vehicle batteries after their first life in cars is over.
No more lights out
In the event of a power shortage or outage, the unit acts as a back-up power source. Ideal at a time when our energy grids are coming under enormous and increasing strain.
Easy to install and use
Once set-up by a certified installer, the unit is ready to go and can be plugged in and powered up simply and easily. It also has smartphone connectivity for usability and to allow you to switch between energy sources at the simple touch of a button..
Safe technology
xStorage Home technology is rigourously tested to deliver high levels of safety, reliability and performance. As a power management company with over 100 years experience and as a leader in Uninterruptible Power Supply technology, Eaton brings a depth of experience to energy storage that is unmatched. Nissan is the leader in Electric Vehicles and is a proven, high volume, maker of reliable Li-Ion batteries that meet the strict safety standards of the automotive market. By pooling our expertise and technologies, we promise our customers a superior system that has been rigorously researched, tested and approved.