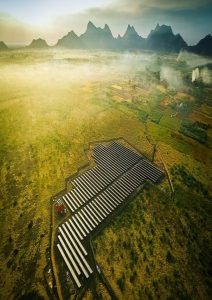 We are very proud to announce the completion of the first large-scale PV plant our company has built in southern India. The 3-MW project in the state of Tamil Nadu is part of India's open access policy, which offers private investors an incentive to invest in the power generation sector. Furthermore it combines a number of unusual aspects.
Especially the climatic conditions in Tamil Nadu differ significantly from the previous locations where IBC SOLAR has built major projects. Instead of having to get used to immense heat and sandy soils, the installation team had to deal with an extended Monsoon season. Therefore we are very proud of the fact that the project was completed within the set time frame and in the high quality that we always guarantee our customers.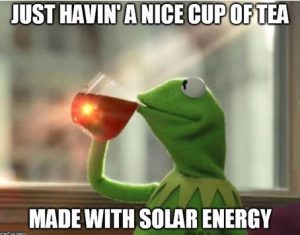 The solar park was built near the city of Madurai for a large tea plantation which is reducing its CO2 emissions with this solar plant and therefore reinforcing its commitment to renewable energies. The newly built PV plant is of paramount importance, as it has replaced a 20-year-old wind power plant.
Our newest project is part of India's open access policy. The Electricity Act of 2003 stipulates that any company or individual who has built a power generation plant has the right of free access to the power lines in order to transport the electricity from the plant to the point of use. The 3-MW plant for the tea plantation is the first project that IBC SOLAR has built within this legal framework. The Indian company LNB Renewable Energy was in charge of the entire project development, the approvals and the connection to the grid, while IBC SOLAR was responsible for the EPC, including the turnkey construction.