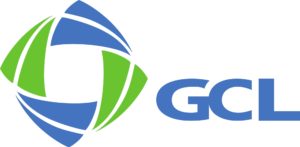 Every once in a while we are presenting our suppliers and partners on our blog. Today: World market leader and insider's tip – GCL is both. In 2017 we have included polycrystalline modules from the Asian manufacturer that is among the seven companies of the "Silicon Module Super League" in our portfolio.
Market leader with ambitions
As a world market leader for wafers and polysilicon, the Chinese GCL group has already been an integral part of the European solar market for many years. Many of the modules installed in Europe contain precursors from GCL. A few years ago, GCL invested in "vertical integration" – this means that the company is no longer just involved on the market for wafers and silicon, but also produces modules under its own brand name. The aim of this strategy is to depict the entire value chain and to achieve a similar market share for modules as for wafers and solar silicon – this is an ambitious goal, as the share of the latter hits an impressive 30 percent of the global market.
Quality first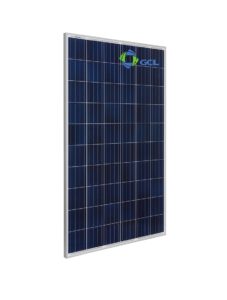 We cooperate with GCL System Integration Technology (GCL-SI) with the aim of providing our customers predictably and reliably with high-quality modules at a fair price. It goes without saying that we apply the same criteria as with all our suppliers. And this includes our commitment to quality and the principle: Self-tested lasts longer. The GCL modules also had to undergo the obligatory series of tests in our climate chambers and high standards are also applied during the standardised incoming inspections to ensure the consistent quality of the modules. What is decisive for us: Our customers' satisfaction. GCL has been part of our portfolio since mid-2017 and we have only received very positive feedback from our customers on the yields of the systems built with GCL modules so far.
Sweden's largest roof-top PV plant to date, for example, was recently equipped with GCL modules. More than 5,000 polycrystalline modules are producing electricity for a new logistics centre of the online pharmacy Apotea.
Popular in Sweden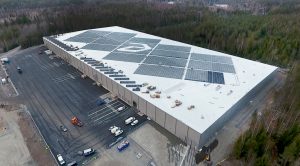 Lars Hedström, CEO of Solkompaniet, considers reliability to be the decisive factor: "It is important for large module volumes to be supplied quickly and in the expected quality for large projects in the commercial segment. This is something IBC SOLAR can ensure with its partner GCL at all times. This means that I can guarantee my customers reliable on-time installations of the best quality." Our exclusive Swedish partner Solkompaniet has already installed 4.3 MW of modules of the GCL brand.
Aside from the quality and delivery reliability, the financial strength of GCL group is also an important argument. Founded in 1990, GCL now has more than 30,000 employees and is a member of the Bloomberg tier 1 list. As from our customers point of view the financial strength of GCL (that is also invested in the constant expansion of production facilities outside China) is an important prerequisite for valuable warranties for the entire lifespan of a PV system.
More information on GCL modules and our module portfolio in the online shop.