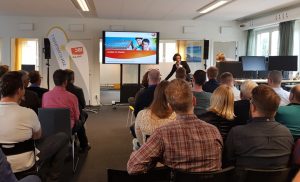 "We've come to make solar energy an important renewable and local energy source." This is what IBC SOLAR AB, based in Stockholm, Sweden, who recently launched this year believes. They are the first franchisee of IBC SOLAR and supply smaller installation companies with components for solar systems in the residential and small commercial rooftop segment.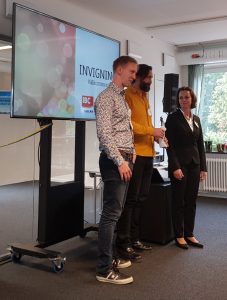 It should be noted that IBC SOLAR AB is a subsidiary of Solkompaniet, our long-standing exclusive partner in Sweden. For many years, Sweden has been an important market for Solutions International, where we have been able to establish a strong market position over the past few years through our exclusive partnership with Solkompaniet. From a total installed capacity of approx. 400MWp at the end of 2018, 35MWp has been supplied by IBC SOLAR over the last few years. The successful cooperation in the project business also prompted us to jointly address the distribution business at the end of 2017. That's why IBC SOLAR AB was founded.
Now, a year later, with IBC SOLAR AB we are also present in the new Solkompaniet office in Gothenburg in order to be more available and have a closer relationship to our customers in southern Sweden.
Last week, we attended the opening ceremony and talked about the global challenges in the PV market. Additionally, we thanked everybody personally for the long-standing partnership.