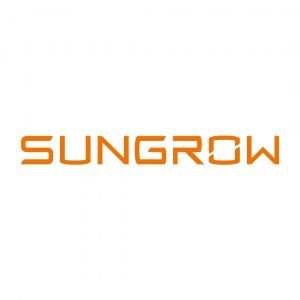 Every once in a while we are presenting our suppliers and partners on our blog. Today: one of the world's leading specialists in the field of inverters and storage solutions – Sungrow. Since 23 years, the green tech company stands up for a clean future and recently hit the 100 GW milestone – a true success within the industry as well as for Sungrow. In 2012, we included the high quality products from the Chinese manufacturer and now already look back on seven successful years together.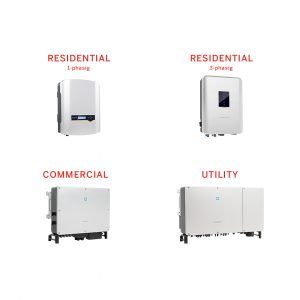 Solutions for everyone
Starting as a small idea at the university in 1997, Sungrow has now developed into a photovoltaic specialist with a broad product portfolio. From inverters for home systems to container solutions for open spaces and even floating systems. Sungrow focuses on quality and performance and has now even increased the guarantees on its inverters from five to ten years.* We cooperate with Sungrow with the aim of providing our customers most efficient solutions and technical innovations. And Sungrow always lives up to this claim. In April 2020, the inverter and storage expert expanded its portfolio to include a 3-phase hybrid inverter, thus once again demonstrating its in-depth knowledge within this segment. A field that is becoming increasingly important.
Seven years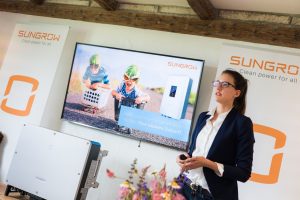 Since 2012, the products of Sungrow are part of our portfolio and we only received positive feedback from our customers. We at IBC SOLAR have also been relying on the company's high-quality inverters for our own projects for a long time. For Sungrow, partnership and trust are the top priority when working with IBC SOLAR. "Together with our strong partner IBC SOLAR, we have already achieved a lot for the solar market in Germany. Our mission is: "Clean Power For All". To achieve our goal, we offer the most efficient solutions and real added value for installers and end customers", said Florian Chan, Director of Distribution at Sungrow.
In addition to the consistently high quality, Sungrow's financial strength and specialization are important arguments for long-term cooperation. Sungrow Power Supply Co., LTD employs the largest research and development team in the industry. Overall, the company can look back on 23 years of experience and knowledge in the clean energy sector – something that is clearly reflected in the quality of the products.
* More information here: Sungrow_10 Years Warranty