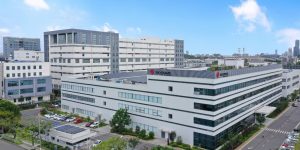 In our blog series, we regularly present profiles of IBC SOLAR's partners. Since this year, GoodWe has also been part of the series. Founded in 2010, the company has developed to a leading expert in research and manufacture of PV inverters and energy storage solutions. Over the last ten years, GoodWe has achieved many successes and received numerous awards. The highlight so far was announced in spring 2020, when Wood Mackenzie named the company the number one global supplier of hybrid inverters. We at IBC SOLAR have had the products of the Chinese manufacturer in our portfolio since July of this year and are very pleased to have this innovative partner at our side.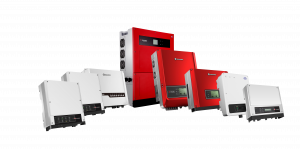 There is no doubt that GoodWe, listed on the Shanghai stock exchange, with around 1,600 employees worldwide and an in-house R&D team of around 200 employees, is one of the up-and-coming manufacturers in the inverter market. The company's inverters, with an installed capacity of 16 gigawatts (GW), are used in more than 80 countries worldwide: from residential and commercial applications to industrial and utility systems with a capacity of 0.7 kW to 250 kW. One reason for the worldwide use of the inverters and storage systems is their reliable operation and very good performance. Quality is also an important argument. In this regard, GoodWe's portfolio is very comprehensive. There are many variants of batteries and hybrid inverters in almost all performance classes. In order to offer its customers even more storage capacity, it has recently even become possible to connect up to 3 ET hybrid inverters in parallel or up to 10 BT battery inverters in one system.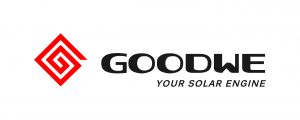 Another major advantage of GoodWe is the company's on-site support and after-sales service, which benefits both IBC SOLAR and our customers: "GoodWe's professional pre- and aftersales structure allows for Europe-wide distribution. With an office in Munich, the company has a strong local presence and is therefore very close to the customer.", says Britta Beier, Senior Vice President, Supply Chain Management at IBC SOLAR AG."This, combined with a company structure based on quality and sustainability, makes GoodWe a valuable partner". GoodWe also confirms the complementary commitments of both companies in the field of energy transformation. "For us, reliability and quality are paramount. We are proud to deliver our high-quality inverters to one of the leading system houses and thus further promote the energy turnaround," said Thomas Haering, Executive Director at GoodWe Europe GmbH.
A good basis for a successful partnership.