Every now and then we present our suppliers and partners in series on our blog. Today we would like to present the world market leader and pioneer in terms of monocrystalline solar cells – the module manufacturer LONGi Solar. Since 2018 we have the modules of the manufacturer in our portfolio, who have been focusing on monocrystalline silicon wafers for more than 19 years. Today the company is one of the world's leading manufacturers in this field.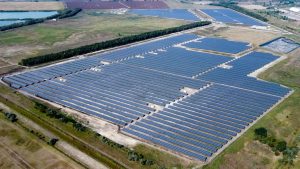 Highly efficient modules? A matter of course for LONGi, because the company has always relied on innovative technologies and strict quality tests. For almost two decades, the manufacturer has focused exclusively on R & D / silicon products. LONGi pursues the goal of enabling its customers to achieve low electricity production costs while at the same time supporting the funding of the monocrystalline module structure. A strategy that is paying off, as LONGi is currently the number one mono ingot & wafer manufacturer for the new, high-performance M6 cell formats.
We at IBC SOLAR have also long relied on the manufacturer's quality products. The modules were used in the 42 megawatt project of IBC SOLAR Energy in Hungary. The park was built by the team in spring 2020 and is the largest solar park in Hungary. But not only the quality aspect is a good argument for using LONGi products. Over the years, a trusting partnership and good cooperation has also developed, which we greatly appreciate.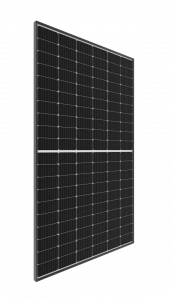 Numbers that speak for themselves
The company, founded in 2000, now employs over 50,000 people worldwide. To date, the manufacturer's products have contributed around 15 percent to all renewable energy installations worldwide. In 2019 alone, LONGi delivered more than 30 GW of highly efficient solar wafers and modules around the world. But according to the company, there is still a lot of room for improvement – because LONGi's vision and goal is a complete and 100 percent green and sustainable supply of the earth by the first half of the century. As ambitious as the project is, we are happy to support LONGi with our partnership to make this happen.