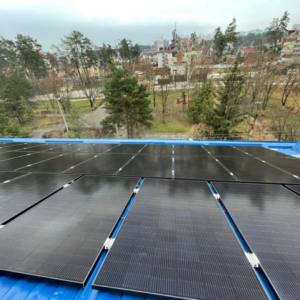 A solar power system with a battery storage unit has been installed on a school in the Kyiv suburb of Irpin, which has been particularly impacted by the Russian war of aggression, and will go operational on Friday, 25 November 2022. The PV system was financed entirely by donations from the German solar industry. This marks the start of the solar industry's fundraising campaign "Solar Aid", which aims to make a contribution to resilience-building and reconstruction in Ukraine.
Jörg Ebel, President of the German Solar Association (BSW), explains: "In war, it is always the weakest who suffer the most. This is why the German solar industry is helping the children at School 17 in Irpin by equipping their school with an improved electricity supply system. It is heart-breaking to see what these children have to endure. The solarization of this school marks the kick-off to our campaign 'Solar Aid'. We appeal to our members and to energy industry stakeholders for more donations to this cause."
Signal of Solidarity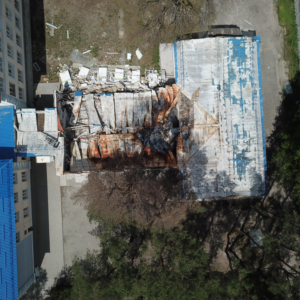 This pilot project also aims at building the resilience of Ukraine's energy infrastructure. And this is urgently needed, according to Anka Feldhusen, Germany's Ambassador in Kyiv, who will deliver a welcome address at the opening ceremony in Irpin. She is urgently appealing for support for Ukraine: "We are currently witnessing an unprecedented attack on Ukraine's civilian energy infra-structure. Against this background, the German energy industry's assistance can make a decisive contribution. In particular the commitment of the German solar industry to stand alongside Ukrainian civil society sends an important signal of solidarity. We are showing the people here in Irpin how German aid can be sustainable and green!"
Details of the solar system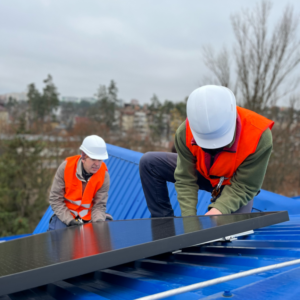 The PV system comprises 52 modules with a total capacity of 20 kilowatts and a battery storage unit with a nominal capacity of 55.3 kWh. The system has black start capability, which means it can start autonomously if the mains power supply is interrupted, thereby ensuring steady power supply. The system also provides the option of bi-directional charging, so that its batteries can also be charged with mains power if there is a connection to the grid during low levels of solar radiation. This ensures an even higher degree of energy security, in particular during periods of low sunlight, such as at the beginning of winter.
Further information about the project and the call for donations is available at www.solar-hilft.de (German language only)