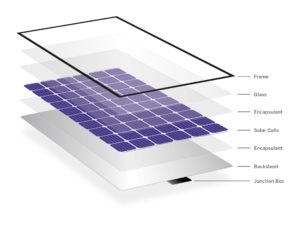 The module markets are starting to move again with the end of the minimum import price (MIP) for Chinese solar modules and under the impact of the current trade conflicts. For installers, this means: On the one hand, they can take a chance on the low prices. On the other hand, they have to take a particularly closer look at the product's origin and guarantees. We have compiled 7 tips for solar installers for the purchasing of future-proof modules from a trustworthy source.
1. Only buy certified and approved goods
A minimum requirement is for solar modules to be certified according to the IEC 61215, IEC 61730 standard and to bear the CE mark. In Europe it is also important for the modules to bear a registered WEEE number. This number ensures that the manufacturer makes a contribution to the proper disposal and recycling of old or faulty modules. The European WEEE Directive is converted to national law in the individual countries of the EU.
Beyond the standard norms, it says a lot for the manufacturer if he can provide additional ISO certifications – for example DIN EN ISO 9001 for quality management, BS OHSAS 18001 for occupational safety or DIN EN ISO 14001 for environmental protection. All this information must be indicated in the module datasheets amended for the relevant store which a serious manufacturer makes available to its customers free of charge and in a transparent manner.
The IBC SOLAR promise: Certified quality and independent certifications – for our IBC SOLAR Line modules, our company and our production partners.
2. Ensure permanently certified module quality
All relevant module features should be indicated in the datasheets. But paper doesn't blush. As the certification relates to the time of the initial authorisation, batches produced at a later date may have completely different quality features. Manufacturers and wholesalers of quality modules therefore re-test their products on a regular basis. This may done as part of incoming goods inspections and through regular audits of the production partners. Tests are also ideally performed on a regular basis under fixed standard conditions in certified laboratories or in our own quality laboratories.
The IBC SOLAR promise: State-of-the-art production lines, product tests in actual-use conditions, and comprehensive inspections during goods receipt and manufacturing all ensure maximum reliability.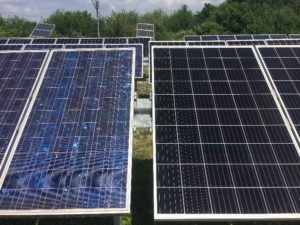 3. Only buy top-quality goods
Better to be safe than sorry. Whether it be products from large or small manufacturers – incoming goods inspections with fixed quotas should be part of the wholesaler's standard procedures. This is the only way of ensuring the quality of modules delivered to the customers remains consistently high. In terms of the durability of PV systems that should deliver projected yields for 20 years or more, the profitability should also be viewed for such a long period. Those who only focus on the "lowest purchase price" snapshot are not planning for the long-term.
The IBC SOLAR promise: Standardised incoming goods inspections in our own quality control laboratory and regular on-site audits of our production partners.
4. Do not fall into the insolvency trap
Those who purchase from unknown manufacturers or online retailers due to the temptation of low prices bear each risk alone and will always end up paying more in the long run – despite wholehearted guarantee promises. After all, if you purchase goods without knowing their origin, you cannot expect quality goods, service and support in the event of damage. It is also possible to purchase modules from major and well-known retailers in a price-conscious manner. You also have a higher level of assurance that the business partner will still exist in several years or decades. Only then can customers actually exercise their rights in the case of a complaint and are not left to foot the bill.
The IBC SOLAR promise: Family-run since 1982 – our certified credit rating ensures that warranties will also be honoured in the future.
5. Assert complaints
Even the best quality doesn't always offer protection in cases of damage. Before you purchase modules, you should know who you can contact – even many years later – in the event of damage. You should therefore make sure that the retailer provides you with specific contacts or that you can contact an after-sales service that will offer you direct support.
The IBC SOLAR promise: Our own after-sales service that is always there for our customers.
6. Rely on a socially responsible partner
With regard to the supplier for your modules, not only a high product quality is important. You should also make sure that you are partnering with a company that commits to the central guidelines of corporate social responsibility. These include measures to protect employees, the environment and human rights, but also the active fight against corruption.
The IBC SOLAR promise: Corporate Social responsibility is meaningfull to us! That is why we are a member of the United Nations Global Compact initiative and are committed to the 10 UNGC principles.
7. Build on system quality
It is not only worth taking a closer look at modules. The other components such as the mounting system now account for half the costs of an integrated PV system. The following points should also be taken into account in terms of future-proof purchasing:
Training courses and technical support: The retailer and manufacturer helps you with training options for system components and also offers on-site support.
Quality tests: Extensive quality tests not only include modules, but also the groups of modules and brackets along with cables and other components. This aspect is increasingly gaining in importance, as the entire system must be designed to offer stability for 20 to 25 years even in increasing extreme weather conditions.
Planning aids: The manufacturer or retailer offers planning aids and tools that can be used when designing the system and for the final documentation.
The IBC SOLAR promise: We offer solar power with a system – from certified quality of all components to customised planning with the PV Manager.