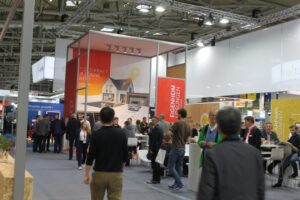 In just a week and after a two-year break, the time has finally come again: the industry will gather at Intersolar 2022. We are in the midst of preparing for the trade fair and are already looking forward to being able to present our new products and services to visitors again this year. For us, 2022 is a very special year and you can see that on our booth.
"40 years of pioneering sustainability" – this is our motto for this year's Intersolar Europe. On the occasion of our 40th anniversary, we will be presenting ourselves with a new look and expanded concepts in the business fields of residential, commercial & industrial and solar parks. This year, the topic of sustainability will also be a major focus at the IBC SOLAR stand. We won't reveal exactly what that means at this point. We can only say this much: a visit to our stand will be worthwhile. So come by and take a look!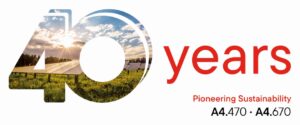 There is also something to see in the product area. On the occasion of our 40th anniversary, we will be presenting the efficient and powerful anniversary module IBC MonoSol 415/420 MS-HC-N. In addition to the 30-year performance guarantee, we are extending the product guarantee of 15 years by a further 40 months in the course of the 40th anniversary. And in the pitched roof area, we are also expanding the proven IBC TopFix 200 mounting system with ingenious additional elements that make installation on the roof even faster and thus give the installer an important time advantage.
By the way: This year we want to bring the "Intersolar Award" to Bad Staffelstein for the third time! We are nominated with a project around the Dresen car dealership. Read more here.
Curious now? Then come and see for yourself and visit us at the Intersolar in Munich! You will find us from 11 to 13 May 2022 in Hall A3, at Stand 470 and 670.