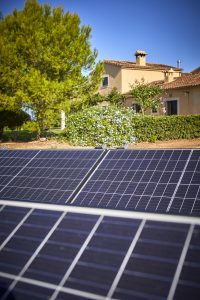 The 5th Atlantic Forum for Self-Consumption and Sustainability in Maspalomas, Gran Canaria, brought together various companies from the industry this year – and we from IBC SOLAR also attended the event in the Canary Islands, alongside our specialist partner and co-organiser SM Advance Energy.
The two-day forum showcased the latest technological and environmental advances in solar and photovoltaic energy, enabling the Canary Islands to move towards a more sustainable development model.
Promoting self-consumption: the next few years are crucial
The Minister of Ecological Change of the Canary Islands Government assured that the next few years will be crucial for the promotion of self-consumption of electricity in the Canary Islands. He said Gran Canaria should be at the forefront of renewable energy generation in the islands with the construction of the Chira-Soria hydroelectric plant and be the first area in the archipelago to achieve complete decarbonisation by 2040.
The president of the Canary Islands Solar Energy Producing Companies (SORECAN) and organiser of the forum pointed out that the business sector was working on the efficiency of the technology to facilitate its integration into the landscape and architecture.
IBC SOLAR at the round table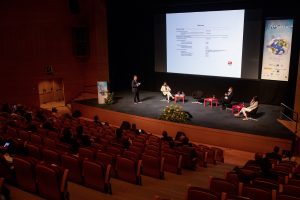 Alberto Moreta, Business Development Manager LATAM and Iberia at IBC SOLAR, moderated the first roundtable discussion. Here, sales representatives from our partners LONGi Solar and SMA, as well as the management of SM Advance Energy, debated PV self-consumption and the technologies required for it.
The second roundtable on energy management, in which SMA and SM Advance Energy also participated alongside us, was rounded off by Moreta with his presentation on "Storage solutions for self-consumption systems". The first day ended after a third roundtable on electromobility and its latest developments.
The forum was very well attended on site as well as via livestream, said Victor Martin, Sales Responsible IBC SOLAR Spain. "We at IBC SOLAR thank our specialist partner SM Advance Energy for organising this trend-setting event. Together, we look forward to the transformation of the energy market in the Canary Islands with creative energy."
Click here for the recordings of the event (Spanish)
Author: Nina Beyerlein (Communication Manager IBERICA)