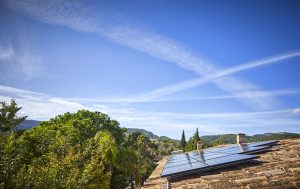 Unlike other countries, where residential self-consumption has been undergoing significant development for years, Spain was practically untouched until RD244/2019 came into force. Since then, and after a slow but continued adaptation on the part of all the agents involved, the residential market has been immersed in exponential growth since the end of 2019 to the present day. Spain has great potential and positive prospects thanks to the high availability of homes suitable for photovoltaic installations. In this regard, IBC SOLAR continues to actively contributing to energy change by supporting the creation of more efficient and sustainable homes.
Self-consumption as a lever for change in the face of energy independence and green energy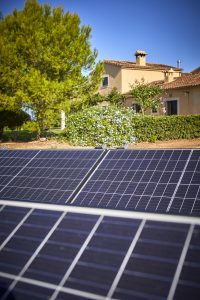 Self-consumption provides its users with greater independence from the grid and their own energy self-sufficiency. By becoming energy producers, they are totally disconnected from the grid and are capable of generating their own energy. This translates into significant economic savings and independence in the face of price volatility and the general rise in energy prices. Also, and no less important, self-consumption contributes to reducing CO2 emissions and combating climate change, thus producing its own green and sustainable energy.
Given that there are several steps necessary for the processing of self-consumption photovoltaic installations in Spain in any of the forms provided for in the regulations, both for individual self-consumption installations and for collective self-consumption installations, there are several procedures that must be carried out before the administrations and electricity distribution and/or marketing companies.
The role of these administrations is essential to promote self-consumption. While it is true that in Spain with RD 244/2019 many procedures have been simplified, especially for residential installations, at IBC SOLAR and based on our international experience, we believe that there is still room for improvement in the simplification of procedures, and this is something fundamental, especially in installations for private users in the residential sector. Therefore, for administrations, apart from promoting this simplification of procedures, one of the ways in which they can contribute to the development of self-consumption is by making them agile, simple and understandable on a day-to-day basis for any user who wants to install self-consumption in their home.
Collaborations to provide the best integrated solutions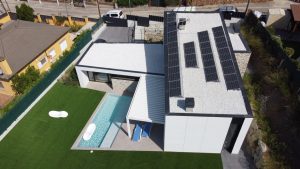 It is well known that IBC SOLAR provides complete solutions and not just the equipment. Our positioning is based on close collaboration with our partners, with whom we share the same philosophy of quality, service and long-term relationships. The value-added services we provide to our partners include design tools such as the PV Manager programme, our training seminars and support for joint commercial and marketing activities.
In 2020 we started our collaboration with GreenNet, with great success from the very beginning. Among the different companies that can offer self-consumption solutions today, our goal is that any customer in the area of Catalonia, Valencia and the Balearic Islands who is looking for a reliable supplier that offers the perfect balance between technology, quality, price and service, knows that GreenNet and IBC SOLAR is their ideal solution for residential PV. Our common philosophy? Customers are accompanied not only in the planning and installation phase, but also in the operation and maintenance of the system throughout its life.